The Spring 2015 Living Writers Series is focused on flexible forms and mixed media. You can expect writers and artists working in and across a number of forms, and through a variety of media to include poetry, fiction, film, graphic art, dance, and music. Each of the writers and artists featured in this series combines multiple genres and materials, whether textual, sonic, visual, and/or embodied to explore intersections of race, sexuality, gender, and class in their written, screened, and staged performances.
The Living Writers Series is a free and public event held Thursdays, 6:00-7:45 pm in Humanities Lecture Hall 206. For more information, please email rvwilson@ucsc.edu
April 16: Janice Lee
April 23: Terri Witek, Jai Arun Ravine
April 30: Marilyn Chin
May 7: Jared Harvey, Gabriela Ramirez-Chavez, Whitney De Vos, Nicholas James Whittington, Cathy Thomas
May 14: Dawn Lundy Martin
May 21: Eleni Sikelianos, Josef Sikelianos
May 28: Sarah Manguso, Maggie Nelson
June 4: Student Reading
June 11: Senior Projects Reading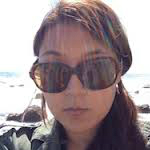 Janice Lee
is a writer, artist, editor, designer, curator, instructor, and scholar. She is the author of KEROTAKIS (Dog Horn Press, 2010), Daughter (Jaded Ibis, 2011), and Damnation (Penny-Ante Editions, 2013). She also has several chapbooks, most recently a poetic collaboration with Will Alexander, The Transparent As Witness (Solar Luxuriance, 2013). She is currently working on several collaborations: a critical book on Bela Tarr's Satantango with Jared Woodland and an ekphrastic project about decapitations in films with Michael du Plessis. The Sky Isn't Blue: The Poetics of Spaces, a book of essays, is forthcoming from Civil Coping Mechanisms in 2016. She is Co-Editor of [out of nothing], Editor of the new #RECURRENT Novel Series for Jaded Ibis Press, Assistant Editor at Fanzine, Executive Editor at Entropy, and Founder/CEO of POTG Design. She currently lives in Los Angeles where she is a Co-Founder of Code Talk, a new initiative to teach web development to low-income women, and where she teaches Graphic Texts & Interface Culture at CalArts. She can be found online at http://janicel.com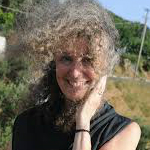 Terri Witek
is the author of Exit Island, The Shipwreck Dress (both Florida Book Award medalists) , Carnal World , Fools and Crows, Courting Couples(Winner of the 2000 Center for Book Arts Contest), First Shot at Fort Sumter/ Possum (a poetry/comics chapzine) and  Robert Lowell and LIFE STUDIES:Revising the Self .  A new chapbook, On Gavdos Ferry, and a new book of poems, Body Swap are forthcoming.
Her poems have appeared in American Poetry Review, Slate, Poetry, Threepenny Review, Hudson Review, and many other journals and anthologies, including Best of Poetry Daily 2007 and Old Flames--10 years of 32 Poems (2013).  She has been awarded fellowships from MacDowell,  The Hawthornden International Retreat for Writers,  The Blue Flower Arts/ Atlantic Center for the Arts, Sewanee, and the state of Florida.  A professor of English at Stetson University, where she directs the creative writing program, her summer faculty positions have included the Prague Summer Literary Program, the West Chester Poetry Conference, Poetry by the Sea, and the DisQuiet International program in Lisbon, where she and Cyriaco Lopes run "The Fernando Pessoa Game."  They will be core faculty in  Poetry in an Expanded Field in Stetson University's new low-residency MFA program. She can be found online at: http://terriwitek.com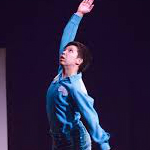 Jai Arun Ravine
is a writer, dancer and graphic designer. They are the author of แล้ว AND THEN ENTWINE: LESSON PLANS, POEMS, KNOTS; IS THIS JANUARY; THE SPIDERBOI FILES; and the director of the short film TOM/TRANS/THAI, which has screened in Bangkok, Berlin, Los Angeles and San Francisco, among others. They hold an MFA in Writing & Poetics from Naropa University's Jack Kerouac School. Creative and critical writing appears most recently in Transgender Studies Quarterly, Tarpaulin Sky Literary Journal, Eleven Eleven, EOAGH and TENDE RLOIN. A recipient of fellowships from ComPeung, Djerassi and Kundiman, they are a former Staff Writer for Lantern Review. They can be found online at: http://jaiarunravine.com/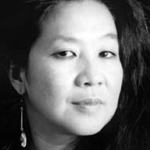 Marilyn Chin
is an award-winning poet and the author of Revenge of the Mooncake Vixen, Rhapsody in Plain Yellow, The Phoenix Gone, the Terrace Empty and Dwarf Bamboo. Her writing has appeared in The Norton Anthology of Modern and Contemporary Poetry.
She was born in Hong Kong and raised in Portland, Oregon. Her books have become Asian American classics and are taught in classrooms internationally. Marilyn Chin has read her poetry at the Library of Congress. She was interviewed by Bill Moyers' and featured in his PBS series The Language of Lifeand in PBS Poetry Everywhere. She can be found online at: http://www.marilynchin.org/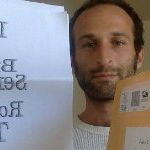 Jared Harvey
is a an author of several chapbooks, including Commuting: Have Gone to Ithaca. - Frank Quitely, Hosni Mubarak, Mammal, and his most recent chapbook Here You Are (co-authored with Sara Peck. His poetry has been featured at Ohio Edit and Spork Press. He is currently a Graduate Student and Creative Writing Instructor at the University of California, Santa Cruz. He can be found online at his tumblr page: http://jaredjosephharvey.tumblr.com/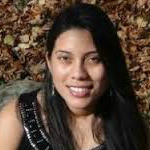 Gabriela Ramirez-Chavez
is a Guatemalan-American poet originally from Los Angeles, California. Gaby's work has appeared in Plath Profiles, Kweli, and The Acentos Review. She received her BA in English Literature and Creative Writing from California State University, Long Beach, where she pursued her research on the poetry of Sylvia Plath and S.T. Coleridge. Her graduate research at UCSC is focused on literature by Central Americans and US Central Americans about the state violence and forced disappearances in the isthmus in the 1970s and 1980s, and the ongoing struggle for justice. She can be found online at: https://gabrielaramirez.wordpress.com/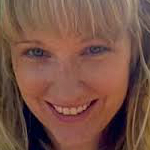 Whitney De Vos
is currently a Graduate Student and Creative Writing Instructor at the University of California, Santa Cruz, where she studies 20th and 21st century poetry and poetics of the Americas. She received her MFA in Poetry from the University of Arizona, where she was the co-editor in chief of Sonora Review. Her poetry has appeared in elimae, CutBank, South East Review, Squaw Valley Review, lo-ball #4, and elsewhere.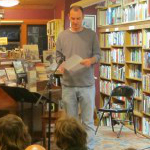 Nicholas James Whittington
was born and raised in the City of San Francisco. His poems have appeared in Ambush Review, Beatitude, Beloit Poetry Journal, Big Bell, Dusie, Felucca, Flying Fish, Greetings, HamsterRad, Illuminations, Marginalia, Oxalis, Ping Pong, Poems by Sunday, and Polis: Este Jardin, as well as in the chapbooks SLOUGH and SCORIA. He is currently a PhD student at UCSC and the editor at AMERARCANA: The Bird & Beckett Review, a serial publication of poetry, creative & critical prose, other words & works of art. He can be found online at: https://amerarcana.wordpress.com/
Cathy Thomas
is from the Boogie Down. She has an MFA in Creative Writing and is working on her PhD at UCSC. On her 10th birthday, she received a microscope and a journal. Years later, she is still not sure if she's a scientist writing poems or a poet doing science. But, likely neither or both is what is happening in her fiction.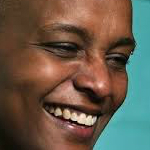 Dawn Lundy Martin
is co-founder of the Third Wave Foundation in New York, a national grant making organization led by young women and transgender youth, which focuses on social justice activism. She is also a member of the Black Took Collective, a group of experimental black poets embracing critical theory about gender, race, and sexuality. She has been the recipient of two poetry grants from the Massachusetts Cultural Council and was awarded the 2008 Academy of American Arts and Sciences May Sarton Prize for Poetry. She has taught at Montclair State University, The New School, and the Institute for Writing and Thinking at Bard College. She is currently an assistant professor in the Writing Program at the University of Pittsburgh. She can be found online at: http://www.poets.org/poetsorg/poet/dawn-lundy-martin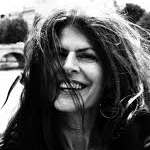 Eleni Sikelianos
believes in redistributing wealth (top to bottom) and in the overturning of Citizens United.  She is the author of seven books of poetry, most recently The Loving Detail of the Living & the Dead (Coffee House, 2013), and two hybrid memoirs (The Book of Jon, City Lights, and You Animal Machine, Coffee House).  Sikelianos has been the happy recipient of various awards for her poetry, nonfiction, and translations, including two National Endowment for the Arts Awards, a  NYFA, NYSCA, and the National Poetry Series. Her work has been translated into over a dozen languages, and is widely anthologized.  She has taught poetry in public schools, homeless shelters, and prisons, and collaborated with musicians, filmmakers, and visual artists.  She is on guest faculty for the Naropa Summer Writing Program, and for L'Ecole de Littérature in France and Morocco; she teaches at the University of Denver, where she runs the Writers in the Schools program. She can be found online at: http://www.poets.org/poetsorg/poet/eleni-sik%C3%A9lian%C3%B2s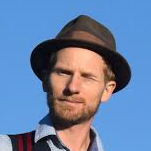 Josef Sikelianos
is a songwriter and musician living in Berkeley CA. He heads the indie folk band Baby Teeth, who are releasing their first full length album this spring. After exploring many disciplines with some thoroughness, Sikelianos graduated cum laude from San Francisco State University with a degree in fine art. Sikelianos put himself through school doing tree work and is now also the owner of a professional tree service company, The Urban Arborist, working in the San Francisco Bay area. Sikelianos notes that "the greatest luxury is the exploration of aesthetics without premeditation or agenda, and the appreciation of beauty is in every endeavor I undertake." In his spare time Sikelianos reads his sister's books. He can be found online at: https://www.linkedin.com/pub/josef-sikelianos/2b/427/545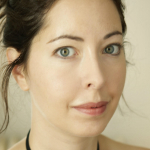 Sarah Manguso
is an essayist and poet. Her new book, Ongoingness: The End of a Diary, is out now. Her five other books include The Guardians: An Elegy for a Friend, named one of the top ten books of 2012 by Salon, and The Two Kinds of Decay: A Memoir, named an Editors' Choice by the New York Times Book Review and a Best Book of the Year by the Independent, the San Francisco Chronicle, the Telegraph, and Time Out Chicago. She is the recipient of a Guggenheim Fellowship and the Rome Prize, and her books have been translated into Chinese, German, Italian, and Spanish. Her essays have appeared in Harper's, the New York Review of Books, and the New York Times Magazine, and her poems have won a Pushcart Prize and appeared in four editions of the Best American Poetry series. She grew up near Boston and now lives in Los Angeles and teaches at the Otis College of Art and Design. She can be found online at: http://www.sarahmanguso.com/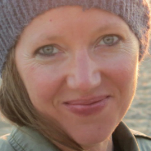 Maggie Nelson
is a nonfiction writer, critic, scholar, and poet. Her works of nonfiction include The Argonauts, a work of "autotheory" about gender, sexuality, (queer) family, and the limitations and possibilities of language; The Art of Cruelty: A Reckoning (2011), which was named a New York Times Notable Book of the Year and Editors' Choice; the cult hit Bluets (2009); a critical study of poetry and painting titled Women, the New York School, and Other True Abstractions (2007); and a memoir about sexual violence and media spectacle titled The Red Parts (2007), which will be reissued by Graywolf in Spring 2016. Her books of poetry include Something Bright, Then Holes (2007); Jane: A Murder (2005; finalist, the PEN/Martha Albrand Award for the Art of Memoir), The Latest Winter (2003), and Shiner (2001). Her awards include a 2007 Arts Writers Grant from the Andy Warhol Foundation, a 2010 Guggenheim Fellowship, a 2011 National Endowment for the Arts Fellowship, and a 2013 Literature grant from Creative Capital. Since 2005 she has taught on the faculty of the School of Critical Studies at CalArts. She currently lives in Los Angeles. She can be found online at: http://www.poetryfoundation.org/bio/maggie-nelson