Alumni Highlights
Find out more about our alumni at https://alumniwriters.ucsc.edu/

 Molly Antopol- B.A., UCSC, 1991, Writer.  After finishing her B.A. at UCSC, Molly Antopol earned her MFA at Columbia University.  She is a recent Stegner Fellow in fiction at Stanford, where she works as a lecturer.  Her work has appeared in One Story, American Short Fiction, The Mississippi Review Prize Stories, Nimrod's Prize Stories, NPR's This America Life, The Rumpus, and Croatia's magazine Zarez.  She currently lives in San Francisco, where she is working on a collection of short stories and a novel.
Sarah Ghazal Ali- Sarah Ghazal Ali is the author of Theophanies (Alice James Books, 2024), selected as the Editors' Choice for the 2022 Alice James Award. A Djanikian Scholar and winner of the 2022 Sewanee Review Poetry Prize, her poems and essays appear in POETRY, American Poetry Review, Pleiades, Hayden's Ferry Review, the Rumpus, and elsewhere. She is an associate editor for West Branch and a Stadler Fellow in Literary Editing at Bucknell University. Learn more at sarahgali.com.

 Alfred Arteaga- Ph.D. UCSC, 1987.  Writer, Poet. Alfred Arteaga was a writer, poet, and scholar, who received many awards for his work, including a Rockefeller scholarship, a National Endowment for the Arts Creative Writing Fellowship in Poetry, and the PEN Oakland/ Josephine Miles Literary Award.  His poetry collections includeCantos (1991), Love in the Time of Aftershocks (1998), Red (2000), and Frozen Accident (2006).  He taught literature at UC Berkeley in the Department of Ethnic Studies from 1990-2008.  He passed away in 2008.
Kat Bailey- B.A., UCSC, 2008. Writer. Kat Bailey is a contributing writer based in the Bay Area. She currently contributes to outlets including 1UP.com, Joystiq, and Official Xbox Magazine, and hosts the monthly RPG podcast Active Time Babble.

 Chiara Barzini- http://www.chiarabarzini.com Chiara Barzini is a screen, fiction, and journalism writer who was born in Rome and raised as a teenager in Los Angeles.  She has written several films that have been distributed in Italy, Spain, Japan, and Latin America. The most recent one, Into Paradiso, premiered at the 67th edition of the Venice Film Festival. Her writing has appeared or is forthcoming in Noon, Bomb Magazine, Sleepingfish, Or, The Encyclopedia Project, The New Review of Literature, The NY Tyrant as well as The Village Voice, Rolling Stone Italy, Flair, Italian Vanity Fair, and Marie Claire.
 Shelley Bates- http://www.adinasenft.com  Shelley Bates, who also publishes under the names Adina Senft and Shelley Adina, is the author of eighteen novels.  She holds an M.F.A. in Writing Popular Fiction from Seton Hill University in Pennsylvania, where she teaches as adjunct faculty.  Writing as Shelley Bates, she was the winner of RWA's RITA Award for Best Inspirational Novel in 2005, a finalist for that award in 2006, and, writing as Shelley Adina, was a Christy Award finalist in 2009. Three of her books have shortlisted for the American Christian Fiction Writers' Carol Award for book of the year.

 Susan Blackaby- B.A., UCSC, 1975, Writer. Susan has worked in educational publishing for over 30 years. On the clock, Susan hones her skills writing fiction and nonfiction titles for the K–8 audience, including leveled readers, early chapter books, and high-low fiction and nonfiction aimed at helping children who are truly at sea. On her own time, she writes poetry, picture books, and middle-grade fiction and nonfiction. She is the author of Rembrandt's Hat (Houghton Mifflin, 2002), named one of the top ten picture books of the year by the Washington Post; Cleopatra: Egypt's Last and Greatest Queen (Sterling, 2009); a collection of poetry entitled Nest, Nook, and Cranny (Charlesbridge, 2010), recently included on the New York Public Library's 100 Titles for Reading and Sharing; and Brownie Groundhog and the February Fox (Sterling, 2011). She lives in Portland, Oregon.

Camille Campbell
, Creative Writing Alum. After graduating, Campbell landed in Los Angeles wanting to act and write, but didn't want to wait tables, so she got an internship, just from applying to a post online, at River Road Entertainment, which made Brokeback Mountain and 12 Years a Slave. Immediately she put her degree to work, dissecting stories and analyzing what made them worth telling. Ironically, the very first script they gave her to read took place in Santa Cruz. But she got to sit in the creative meetings with the executives and express her opinions about material, and from there, after a long time working another part time job as well and paying her dues, Campbell started working as the Assistant to the President. Although a heavily administrative position, Campbell got to keep being part of the creative team and learn how a movie is developed. After four years at River Road, she moved to DreamWorks and spent time on different desks within the studio's departments. In talking about her year working with the Director of Development, she says, "...I helped with notes on the different projects, and again the notes that screenwriters are given are similar to the notes you get in a creative writing seminar. I now work for the President of Production, and it's an amazing front row seat to movie making. While I've been here, I've watched The Light Between Oceans and The Girl on the Train go from books to movies. Throughout this whole trajectory, by reading so many screenplays, I learned how to write them, so I wrote my first feature. Ultimately that's what I would like to do, to write and make my own movies, but I think using what I learned at UCSC to support myself by working in Development has been a great way to start off in Hollywood."
Camille Campbell has a blog detailing her life in Los Angeles which you can find 
here
.

 Kathryn Chetkovich- B.A., UCSC, Writer, Playwright.  Kathryn Chetkovich is the author of  Friendly Fire, which won the Iowa Short Story Award and the John Simmons Short Fiction Award, and Acts of Love.  She also wrote the play She Said, She Said, and her essays and short stories have been published in several publications, including ZYZZYVA and Granta.

Lawrence Coates - B.A., UCSC, Writer. http://lawrencecoates.com Lawrence Coates has published five books, all set in Northern California. Most recently, he published The Goodbye House, a novel set amid the housing tracts of San Jose in the aftermath of the first dot com bust and the attacks of 9/11. He also recently published a novella, Camp Olvido, set in a labor camp in California's Great Central Valley. His work has been recognized with the Western States Book Award in Fiction, the Donald Barthelme Prize in Short Prose, the Miami University Press Novella Prize, and a National Endowment for the Arts Fellowship in Fiction. He is currently a professor of creative writing at Bowling Green State University.
 Justin Coupe- B.A., UCSC, 2004. Screenwriter. Justin Coupe is the writer, producer, and director of the documentary, Rivers of a Lost Coast, which explores the history of fly-fishing in California in the early 1900s.  In October of 2008, Justin finished principle photography on Cloud's Rest, a documentary that follows Austin Taylor, an inspirational man disabled by cerebral palsy, along his amazing, off-trail journey to the top of Cloud's Rest Peak in Yosemite National Park.

 Jacob Cribbs-B.A., UCSC, 2009. Playwright, writer. Jacob Cribbs has written two full-length plays, a one-act, currently resides in Brooklyn, NY as a freelance creative-work consultant, poet, and aspiring dramatist.  His work has appeared in various magazines, including The Cossack Literary Journal. He received the 2009 Dharma Grace Award for his play, "The Animals of Omaha."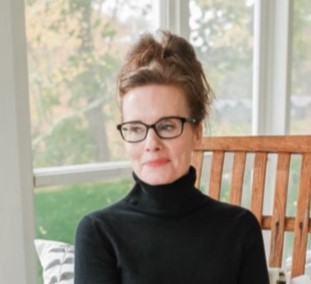 Jane Delury- B.A., UCSC. Writer. Jane Delury is the author of The Balcony, a novel-in-stories, which won the Sue Kaufman Prize for First Fiction from the American Academy of Arts and Letters. Her new novel, Hedge, is forthcoming from Zibby Books in June 2023. Her short stories have appeared in Granta, The Sewanee Review, The Southern Review, The Yale Review, Glimmer Train, Narrative, and other publications. Her awards include a PEN/O. Henry Prize, a Pushcart Special Mention, and grants from the Maryland State Arts Council. Her essays have appeared in Real Simple, Oprah.com, LitHub, and Poets and Writers. She holds a BA in English and French literature from UC Santa Cruz, a maîtrise from the University of Grenoble, and an MA from the Johns Hopkins Writing Seminars. A professor at the University of Baltimore, she teaches in the MFA in Creative Writing & Publishing Arts and directs the BA in English. She lives in Baltimore with her partner, the writer Don Lee, and her daughters. She can often be found sneaking into old buildings.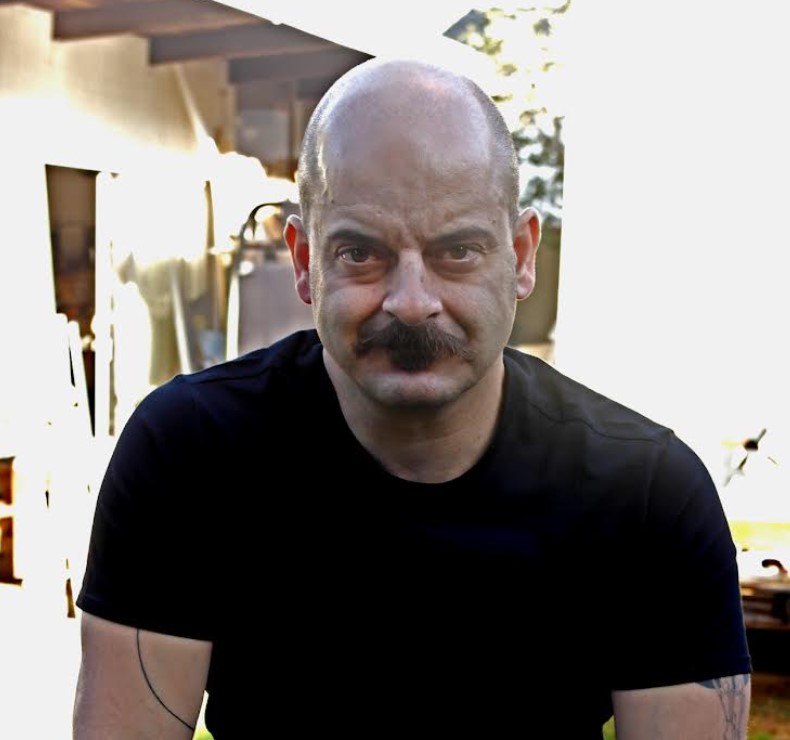 Justin DiPego is an author, screenwriter, horseman and artist with a passion for storytelling across multiple genres and media. He lives in a 100 year old haunted house in South LA and is slowly fixing it up (but not exorcising it) with his wife and their dog.
After majoring in literature with an emphasis in creative writing at the University of California Santa Cruz, Justin has written such films as Ghost of New Orleans (starring Terrence Howard, Lake Bell and Josh Lucas) and Tempting Fate (starring Tate Donovan and Ming-Na Wen). He wrote, produced, directed and starred in the award-winning independent horror feature, #1915House. Development deals include Touchstone Pictures and MGM. His debut novel, exploring the mean streets of LA's skid row, Seven o'Clock Man, launched to five-star reviews. His second novel, an illustrated urban fantasy, Wrong Side of a Workingman debuts on May 13th, 2022.
Katie Wheeler-Dubin
, Creative Writing/Lit alum
Katie Wheeler-Dubin moved from San Francisco to New Orleans in May of 2014, and her book, I Went to Sleep Drunk and Woke up Hungry is an experimental memoir of her summer living and loving in New Orleans. The zine is a collection of typed letters, texts, hand-written notes, dragon drawings, photographs and snapchats. Katie printed all the text on a Brother printer, and printed the cover, fold-out poster and photographs on a Risograph printer, thanks to fellow UCSC alumni and printmaker, Max Stadnik. She perfect-bound an edition of 300 in a studio in West Oakland. 
Katie Wheeler-Dubin loves collaboration and direct sunlight and dancing. She was born and raised in San Francisco and wonders at her future, having become a professional subletter. She has performed at Kerouac Alley, the Bywater Wonderland of New Orleans, Cynic Cave, the Jewish Contemporary Museum of San Francisco, San Francisco's Koret Auditorium, Viracocha, LitCrawl, The Santa Cruz Art Bar, The Portuguese Artist Colony and way back in the day, UCSC's undergraduate Literature Colloquium. She serves as the films director for Quiet Lightning's advisory board, co-produces a mixed-media storytelling show called Story²: Show and Tell, and performs for the monthly storytelling show, Crushes, Loves and One-Night Stands. This summer, she will be making an experimental documentary about San Francisco with Camilla Puccini and Quiet Lightning while raising a kitten. At the end of the day, she enjoys a whiskey, neat, and good loving. She shouts out to all those indigo children unpacking the spoiled meat in their hearts.  
David Ehrman- B.A., UCSC, 1971, Screenwriter. David Ehrman is an Emmy-nominated writer with 30 years experience in the entertainment business as a writer, producer and studio executive and the former vice president of creative affairs at Walt Disney Productions.  He has written for shows including Lincoln Heights, 24, Jag, Supernatural and The Fugitive. He is currently writing for the popular TV program Lie to Me starring Tim Roth. He lives in Los Angeles.
Cecilia Fairchild- B.A., UCSC, 2006.  Poet, writer, performance artist. Cecilia Fairchild wrote a one-woman show and performed it at the Next Stage Theatre in Los Angeles. The show, called "Stripping in L.A.," was a collection of monologues, poems, and a little bit of dance about a girl moving back to L.A. after living by the ocean for several years, trying not to lose herself in the craziness of the city.

 Merrill Feitell- B.A., UCSC, 1993, Writer.  http://merrillfeitell.com Merrill Feitell was awarded the Iowa Prize for Short Fiction for her first book, Here Beneath Low-Flying Planes. Her stories have been short-listed in Best American Short Stories and The O. Henry Awards, and she has received fellowships from Yaddo, MacDowell, the Bread Loaf Writers' Conference, Bronx Council of the Arts, SUNY Purchase, and the state of Maryland. She is part of the MFA faculty at University of Maryland is also Fiction Editor for the literary journal Forklift, Ohio: A Journal of Poetry, Cooking, and Light Industrial Safety. She lives in Baltimore.
Jason File- B.A., UCSC, 2004. Writer. Jason File is the author of Axis of Praxis, available on Amazon.

 Sesshu Foster- B.A., UCSC, Poet. http://atomikaztex.wordpress.com  Sesshu Foster has published several collections of poetry, including Invocation LA: Urban Multicultural Poetry (1989), City Terrace Field Manual (1996), Atomik Aztex (2005), American Loneliness: Selected Poems (2006), and World Ball Notebook (2008).  He won the American Book Award and Asian American Literary Award for Poetry for World Ball Notebook, the Believer Book Award for Atomik Aztex, and the American Book Award for Invocation LA: Urban Multicultural Poetry.  He  has taught at the University of Iowa, the California Institute of the Arts, and UCSC.

Rebecca Gomez Farrell- B.A., UCSC, 2002, Writer. Rebecca Gomez Farrell writes speculative fiction, romance, and creative nonfiction out of Oakland, CA. Her debut novel, an epic fantasy titled Wings Unseen, will be published in 2017 by Meerkat Press. Her short stories and novellas have appeared in Bull Spec, Beneath Ceaseless Skies, Pulp Literature, Typehouse Literary Magazine, Clean Reads, and the Future Fire among other outlets. Becca's food, drink, and travel writing can primarily be found at her blog, the Gourmez. For a list of all her published work, fiction and nonfiction, check out her author website at RebeccaGomezFarrell.com.

 Sina Grace- Writer, artist.  http://www.sinagrace.com Sina Grace is the author and illustrator of the indie mini-series Books with Pictures, the neo-noir Cedric Hollows in Dial M for Magic, and the autobiographical one-shot, Self-Obsessed. Not My Bag, which recounts a story of retail hell, is his newest book from Image Comics. He acts as the artist for S. Steven Struble's cult hit, The Li'l Depressed Boy, and provided illustrations for Amber Benson's middle grade book, Among the Ghosts. His art has been used by various musicians, including Rilo Kiley, Childish Gambino, and Common Rotation.

 Reyna Grande- B.A., UCSC, 1999, Writer.  http://www.reynagrande.com Reyna Grande's new book, The Distance Between Us, is a memoir about her childhood in Mexico and her coming-of-age in the United States. The book ends when Reyna arrives in UC Santa Cruz, where she went on to become the first in her family to obtain a higher education. Her first novel, Across a Hundred Mountains, was her senior thesis at UC Santa Cruz, which went on to receive an American Book Award. She followed that book with Dancing with Butterflies in 2009.  Both novels have been published in Norway, and publication will soon follow in South Korea. 


Robin Gregory
 - BA UCSC 1998, Novelist, screenwriter, poet  
www.robingregory.net
. Robin Gregory has been awarded the Kirkus Reviews' Best Books of 2016, Indiefab 2015, IPPY Best Books of 2016, and two Eric Hoffer Awards for her début, young adult novel of magical realism, The Improbable Wonders of Moojie Littleman (available at 
Amazon
, online sites, brick & mortar stores). Translations in Chinese and Turkish to be released 2018. She has written a screenplay adaptation with Producer John Crye (
The Whale Rider, Donnie Darko, Memento
), and the project is being developed for the big screen. Presently, she is writing a sequel to Moojie Littleman and a chapbook of poetry. She lives in Carmel with her husband and son.

 Charlie Haas- B.A., UCSC, Writer, Screenwriter.  Charlie Haas is the author of The Enthusiast (2009).  He studied at UC Santa Cruz with Raymond Carver and James D. Houston and began writing screenplays with film teacher Tim Hunter. After moving to Los Angeles, Charlie continued writing with Tim while working as editorial director of Warner Bros. Records. His screenwriting credits include Over the Edge, Tex, Gremlins 2, and Matinee. While working on scripts, he began writing for magazines, and his work has appeared in The New Yorker, Esquire, The Threepenny Review, New West, Film Comment, The Village Voice, Outside, and a product of the L.A. art and punk scenes called Wet: The Magazine of Gourmet Bathing. His pieces have ranged from short humor to long reported essays, along with sports, food, art, music, and travel stories. He lives in Oakland.

 Rob Halpern- Ph. D. UCSC, 2006, Poet.  http://www.nonsitecollective.org  Rob Halpern is the author of the poetry collections, Rumored Place and Snow Sensitive Skin (co-authored with Taylor Brady), Disaster Suites, and Music for Porn.  A founder of the Nonsite Collective, Halpern's work has appeared in many publications, including Journal of Narrative Theory, Modernist Cultures and ON: Contemporary Practice, and Chicago Review and Review of Contemporary Fiction. He lives in San Francisco and Ypsilanti, Michigan.
Kevin Hearle- M.A., 1990, Ph.D., 1991, Poet. Kevin Hearle was a National Poetry Series finalist for Each Thing We Know Is Changed Because We Know It, and Other Poems. His work has appeared in The Yale Review, The Georgia Review, California Poetry: from the Gold Rush to the Present, New California Writing 2012 and numerous other journals and anthologies. He was poetry co-editor of Quarry West from 1987-91, and the judge for the 2017 iteration of the California Poetry Society's annual poetry contest. He has also edited or co-edited three books, including The Grapes of Wrath: Text and Criticism, and he has taught undergraduate creative writing courses at UCSC, UCSC Extension, and San Jose State, and graduate creative writing courses at Cal State L.A., and Notre Dame de Namur University. From 2008 to 2013, he was a visiting scholar at the Bill Lane Center for the American West at Stanford University.

 Claire Hoffman- B.A., UCSC, 1999, Journalist. Claire Hoffman works is a freelance magazine writer living in Los Angeles. She is also an Assistant Professor of Journalism at the University of California, Riverside. Claire has written for a number of national magazines including Rolling Stone, Condé Nast Portfolio, the New Yorker, Details, Fortune and others. Before magazines, Claire was a staff reporter for the Los Angeles Times, where she covered everything from Hollywood, Scientology, and the adult entertainment industry.  She also contributed reporting to a Pulitzer-prize winning series in the New York Times that investigated fraud and death by the American freight railroads.

 Bell Hooks- Ph.D. UCSC, 1983, Writer, Activist.  As an author, social activist, and feminist, bell hooks has published several articles and over thirty books, including Ain't I a Woman?: Black Women and Feminism, All About Love: New Visions, We Real Cool: Black Men and Masculinity, and Feminist Theory: From Margin to Center.  Her work discusses systems of societal oppression and class domination, and how they relate to race, class, and gender.  She is the recipient of the American Book Awards/ Before Columbus Foundation Award, and was nominated for the Hurston Wright Legacy Award and the NAACP Image Award.  The Atlantic Monthly named her "one of our nation's leading public intellectuals," and she was included in Utne Reader's "100 Visionaries Who Could Change Your Life."

 Robert Irion- B.A., UCSC, 1988, Writer, Journalist.  Robert Irion is a senior lecturer in science writing and directs the Science Communication Program at UC Santa Cruz. He is a freelance journalist for national science magazines and a former U.S. correspondent in astronomy and astrophysics for Science. His articles and essays have appeared in National Geographic, Smithsonian, Scientific American, Discover, New Scientist, Sky & Telescope, Reader's Digest Books, and Muse. He has won three national writing awards for science journalism, including one from the American Institute of Physics for his book, One Universe: At Home in the Cosmos (Joseph Henry Press, 2000), coauthored with Neil deGrasse Tyson and Charles Liu. He lives in Santa Cruz.

 Noria Jablonski- B.A., UCSC, 1991, Writer. http://noriajablonski.com  Noria Jablonski is the author of the story collection Human Oddities. Her stories have appeared in Swink, Monkeybicycle, KGB Bar Lit, and the anthology Who Can Save Us Now?: Brand-New Superheroes and Their Amazing (Short) Stories. She teaches at UC Santa Cruz and was a 2007 Artist in Residence at Headlands Center for the Arts in Sausalito, California.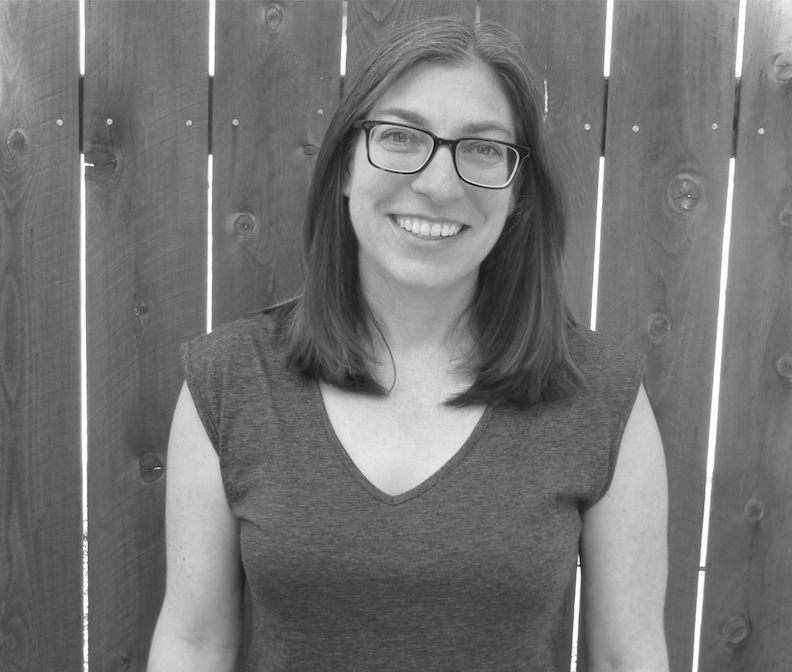 Genevieve Kaplan-B.A., UCSC. Genevieve Kaplan is the author of (aviary) (Veliz Books, 2020); In the ice house (Red Hen Press, 2011), winner of the A Room of Her Own Foundation's poetry publication prize; and three chapbooks: In an aviary (Grey Book Press, 2016), travelogue (Dancing Girl, 2016), and settings for these scenes (Convulsive Editions, 2013). Her poems can be found in Third Coast, Spillway, Denver Quarterly, South Dakota Review, Poetry Magazine, and other journals. A poet, scholar, book-maker, and fiber artist, Genevieve earned her MFA in Poetry from the Iowa Writers' Workshop and her PhD in Literature & Creative Writing from the University of Southern California. She edits the Toad Press International chapbook series, publishing contemporary translations of poetry and prose. She lives in southern California.
Stephen Kessler- M.A., Literature, 1969, Writer, Poet. www.stephenkessler.com Stephen Kessler is the author of ten books of original poetry, fifteen books of literary translation, three collections of essays, and a novel, The Mental Traveler.  He is the editor and principal translator of The Sonnets by Jorge Luis Borges (Penguin Classics, 2010) and for sixteen years (1999-2014) was the editor of The Redwood Coast Review, four-time winner of the California Library Association's PR Excellence Award.  His translations of the Spanish poet Luis Cernuda have received a Lambda Literary Award, a PEN Center USA Literary Award, and the Harold Morton Landon Translation Award from the Academy of American Poets.  His translation of Save Twilight: Selected Poems by Julio Cortázar received a 2017 Northern California Book Award.  He lives in Santa Cruz and is a regular contributor of op-ed columns to the Santa Cruz Sentinel.  

 Laurie R. King- B.A., UCSC, 1977. http://www.laurierking.com  Laurie R. King is the author of more than twenty books, including The Beekeeper's Apprentice and A Grave Talent. She is best known for her detective fiction.  Her books have won the Edgar, Creasey, Wolfe, Lambda, and Macavity awards, and appear regularly on the New York Times bestseller list.
Lindy Lavender - B.A., UCSC, 2010. Lindy has worked for a state senator. She writes, "I am surprised by how often I use my creative writing background. I think writing gave me a greater sense of empathy, and an eye for observing the world around me. It also helped me to be more careful about how I craft my words, which comes in handy when dealing with gun enthusiasts."

 Beth Lisick- B.A., UCSC, Writer. http://www.bethlisick.com Beth Lisick is the author of Helping Me Help Myself and the New York Times bestselling comic memoir, Everybody Into the Pool.  She performs in the queer literary roadshow, Sister Spit, and she has also toured as a solo spoken word performer and the front person for the band the Beth Lisick Ordeal.  She is the co-curator for San Francisco's Porchlight Storytelling Series with Arline Klatte.  Her book, Yokohama Threeway, is due out in 2013.

 Krista Mahr- B.A., UCSC, Journalist. Krista Mahr is TIME's South Asia Bureau Chief and correspondent in New Delhi, India. She has worked in TIME's Tokyo bureau and Time Asia's headquarters in Hong Kong.

Laura Marello—B.A. 1977  UC Regents Scholar, Phi Beta Kappa 2006. Laura Marello's books with Guernica Editions include Claiming Kin, The Tenants of the Hotel Biron, Maniac Drifter, Gauguin's Moon, and Matisse: The Only Blue. Other books include The Gender of Inanimate Objects and Other Stories (Tailwinds Press) and Finishing Line Press: Balzac's Robe and Other Poems (Finishing Line Press). She was a Stegner Fellow and has received fellowships from the Fine Arts Work Center and the National Endowment for the Arts.

 Nina Marie Martinez- B.A., UCSC, 1998, Writer.  Nina Marie Martinez is the author of  ¡Caramba! (2005) and the recipient of the 2006 Whiting Writers' Award.  She was born in San José, California to a first generation Mexican-American father, and an American mother of Germanic descent. A high school dropout, she holds a B.A. in literature from the University of California at Santa Cruz.  She currently lives in Northern California, where she is at work on her second novel.

 Martha Mendoza-  B.A., UCSC, Journalist. Martha Mendoza is a journalist for the Associated Press and co-writer of the book, The Bridge at No Gun Ri, which won several awards, including the Pulitzer Prize in 2000 for investigative journalism.  She worked for the Madera Tribune, the Bay City News service and the Santa Cruz County Sentinel before joining the AP in 1995.  She is currently AP's San Jose, California correspondent.
Jane Parks-McKay- B.A., UCSC, 1992. jane Parks-McKay entered college with a best-selling book already in her repertoire. Following graduation, she began a public relations company and soon after became a freelance reporter and recieved a Pulitizer Prize nomination for her work. Parks-McKay has been a prominent advocate for traumatic brain injury patients since 2007, and has in recent years won several awards for her publications about her experiences. She currently lives in Santa Cruz with her husband and fellow advocate for TBI patients. 

 Elizabeth McKenzie- B.A., UCSC. Writer.  Elizabeth McKenzie's novel MacGregor Tells the World was a San Francisco Chronicle, Chicago Tribune and Library Journal Best Book of 2007; her short story collection, Stop That Girl, was short-listed for the Story Prize and was a Newsday and Library Journal Best Book of 2005. Her work has appeared in Pushcart Prize XXV and Best American Nonrequired Reading, has been performed at Symphony Space in New York and Stories on Stage in Chicago, and recorded for NPR's Selected Shorts.  She was the recipient of a National Endowment for the Arts/Japan-US Friendship Commission Creative Artist Fellowship, and is the editor of My Postwar Life: New Writings from Japan and Okinawa, published in 2012.

 Nils Michals
- B.A., UCSC, Poet. 
www.nilsmichals.com
Nils Michals is the author of two collections of poetry, Come Down to Earth (Bauhan, 2014) and Lure (Pleiades, 2004). He lives in Santa Cruz and teaches at West Valley College.
Daniel Mirk- B.A., UCSC, 2006. Writer. http://danielmirk.tumblr.com  Daniel Mirk worked as a full-time writer for the Onion News Network web series, writing on over 300 videos. He also wrote for the Onion News Network TV series, which ran for two seasons on IFC. Since leaving The Onion in 2012, Mirk has written for the Upright Citizens Brigade, Funny Or Die, Comedy Central, and various other comedy outlets.  He also directs sketch and video teams at the UCB theater in New York.

 Harryette Mullen- Ph.D. UCSC, Writer, Poet.  Harryette Mullen is the author of several short stories and collections of poetry, including S*PeRM**K*T (1992), Trimmings (1991), and Tree Tall Woman (1981).  She is the recipient of several awards, including the Gertrude Stein Award for innovative poetry, a Katherine Newman Award for best essay on U.S. ethnic literature, a grant from the Foundation for Contemporary Arts, and a fellowship from the John Simon Guggenheim Memorial Foundation. Her poetry collection, Sleeping with the Dictionary (2002), was a finalist for a National Book Award, National Book Critics Circle Award, and Los Angeles Times Book Prize. She received a PEN Beyond Margins Award for her Recyclopedia (2006).  She currently teaches creative writing, American poetry, and African American literature at University of California, Los Angeles.

 Heather Nagami-  B.A., UCSC, Poet. Heather Nagami is the author of Hostile, a collection of poetry.  Her poems have appeared in Antennae, Rattle, and Xcp (Cross-Cultural Poetics). With her husband, Bryan, she runs overhere Press, a small press that publishes hand-bound chapbooks with an emphasis on poets of color and other underrepresented peoples. She teaches college writing at Northeastern University in Boston.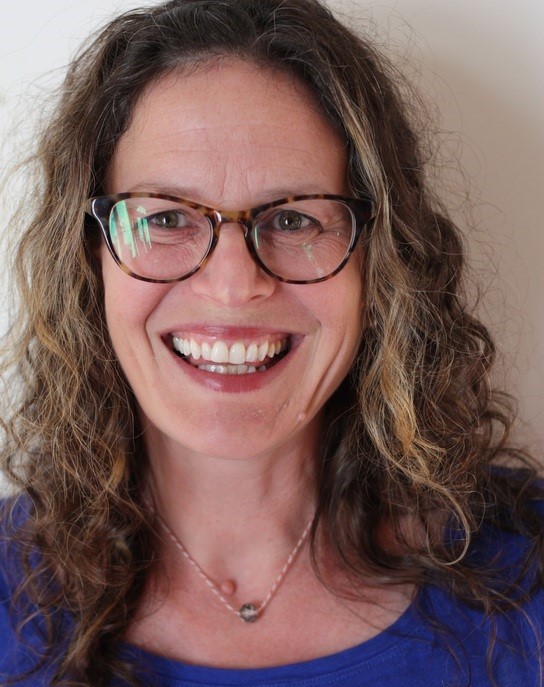 Catherine Newman- Ph.D., UCSC, 1999. Writer. Catherine Newman has written the grown-up parenting memoirs Catastrophic Happiness (Little, Brown) and Waiting for Birdy (Penguin). She has also written the middle-grade novel One Mixed-Up Night (Random House), Stitch Camp, which is a kids' craft book she co-wrote with Nicole Blum, and the award-winning skill-building book for kids How to Be a Person and the forthcoming What Can I Say? (both from Storey). Her first adult novel, We All Want Impossible Things (Harper), came out in November 2022. She has also written about kids, parents, teenagers, food, cooking, love, loss, gender, eating, death, sex, politics, books, babies, snakes, foraging, relationships, crafts, holidays, travel, and fortune telling for lots of magazines, newspapers, and online publications, including the New York Times, O the Oprah Magazine, The Boston Globe, Romper, Self, The Huffington Post, FamilyFun, Parents, and Full Grown People. She is a regular contributor to the Cup of Jo website. She has been the etiquette columnist at Real Simple for ten years. She edits the James-Beard-Award-winning nonprofit kids' cooking magazine ChopChop. Her work has been in several anthologies, including On Being 40, the fabulous Unbored series, The Bitch in the House, Oprah's Little Book of Happiness, and the Full Grown People collections.

 Thad Nodine-Writer. http://nodine.net Thad Nodine is the author of Touch and Go, which won the Dana Award for the Novel.  He received his Ph.D. in literature at UC Santa Cruz.  Nodine previously worked as a speech writer for U.S. Senator Lawton Chiles; a publishing director for an art gallery in Santa Fe, NM; a journalist in New Mexico, Colorado, and Japan; a college lecturer and writing instructor in California and Japan; a communications director and vice president of national education policy organizations; and an education policy specialist.  At UCSC, Nodine taught creative writing and was co-fiction editor of Quarry West magazine.

 Melinda Palacio- B.A., UCSC, Poet, Novelist.  Melinda Palacio is an award-winning poet and novelist. She lives in Santa Barbara and New Orleans. She holds a B.A. in Comparative Literature, a B.A. from UC Berkeley and an M.A. from UC Santa Cruz. She is a 2007 PEN Center USA Emerging Voices Rosenthal Fellow and a 2009 poetry alum of the Squaw Valley Community of Writers. Her poetry chapbook, Folsom Lockdown, won Kulupi Press' Sense of Place 2009 award. She is the author of the novel, Ocotillo Dreams (ASU Bilingual Press 2011), for which she received the Mariposa Award for Best First Book at the 2012 International Latino Book Awards and a 2012 PEN Oakland-Josephine Miles Award for Excellence in Literature. Her short story and excerpt of her novel-in-progress was a 2012 Glimmer Train Finalist. She also writes a column for La Bloga. Her short stories and poetry have appeared in a variety of journals and anthologies including Latinos in Lotusland: An Anthology of Contemporary Southern California Literature, PALABRA: A Magazine of Chicano & Latino Literary Art, Pilgrimage Magazine, Eleven Eleven, Black Renaissance/Renaissance Noire, Southern Poetry Anthology, New Poets of the American West, and Mary: a Journal of New Writing. Tia Chucha Press published her first full-length poetry collection, How Fire Is A Story, Waiting, (2012).

 Michael Panush- B.A., UCSC, 2012. Michael Panush has published numerous short stories in a variety of e-zines including: AuroraWolf, Demon Minds, Fantastic Horror, Dark Fire Fiction, Aphelion, Horrorbound, Fantasy Gazetteer, Demonic Tome, Tiny Globule, and Defenestration.  He is the author of Clark Reeper Tales, Stein and Candle, and Dinosaur Jazz. 

Dana Priest- B.A., UCSC, Writer, Journalist. Dana Priest is the author of The Mission: Waging War and Keeping Peace With America's Military. She was a guest scholar at the U.S. Institute of Peace and a recipient of the MacArthur grant, the Gerald R. Ford Prize for Distinguished Reporting on the National Defense in 2001, and the 2004 New York Public Library's Helen Bernstein Book Award for Excellence in Journalism. In 2006 she won the Pulitzer Prize for Beat Reporting for her detailed reports on secret "black site" prisons and other controversial aspects of the government's counter-terrorism campaign. She is the co-author of Top Secret America and the founder of Press Uncuffed, a campaign to help free imprisoned journalists around the world.

 Dan Pulcrano- B.A., UCSC, 1980, Journalist, CEO.  Dan Pulcrano founded Metro Newspapers 25 years ago, and now serves as its CEO and executive editor. The Metro Newspapers group includes Metro Silicon Valley, Santa CruzWeekly and the North Bay Bohemian. Dan has been involved in launching several pioneering online services, including LiveWire in the early 1990s, as well as Boulevards, a top 1000 Internet company that operates a network of city sites and MovieTimes.com.
Katie Quarles- Poet. B.A., UCSC, 2009. Katie Quarles was the recipient of the Ina Coolbrith Memorial Prize in poetry. She received second place in SPC's poetry contest. Her work has appeared in The King's English, Cahoots Magazine, Cause and Effect, and Apocryphal Text. She is currently finishing her first collection.

Rita Rosenkranz- Writer, Literary agent. http://www.ritarosenkranzliteraryagency.com Rita Rosenkranz is the founder of Rita Rosenkranz Literary Agency, and is the co-author, with Sheree Bykofsky and Ed Morrow, of PUT YOUR HOUSE ON A DIET: De-Clutter Your Home and reclaim Your Life (Rodale, 2005). She is a member of the Association of Authors' Representatives (AAR), The Authors Guild, and Women's Media Group. 

 Zoë Ruiz- B.A., UCSC, Writer. http://booksandbreath.wordpress.com Zoë Ruiz is a writer and yoga instructor who lives in Los Angeles. After studying creative writing at UC Santa Cruz, Zoë moved to the Bay Area and obtained an internship at 826 Valencia, a nonprofit dedicated to supporting students with their writing skills. She also worked as a Production Assistant and Morning News Writer for KPIX CBS in San Francisco. A year later, she moved to Los Angeles and used her writing skills as a Development Assistant at a nonprofit that offered free services for homeless women on Skid Row. During this time, she also became a volunteer for 826LA and recently obtained a position as a Volunteer Coordinator and Programs Assistant. Zoë practices yoga, makes stationary, and designs street literature projects. Her writing has appeared in The Rumpus, Utne.com, and you can find her self-published books at Occidental College Library. She's grateful that she had the opportunity to study creative writing at UC Santa Cruz, because learned so much from her professors and peers. Her work has appeared in The Rumpus, Two Serious Ladies, and Fine Print. She is a staff member of FOUND magazine, as well as The Rumpus Saturday Editor. Currently she's working on her interview project "Learn People Better" and curates READINGS, a reading series.

 Melissa Sanders-Self- B.A., UCSC, 1987, Writer.  Melissa Sanders-Self was born in Tennessee and currently resides with her husband and children in Santa Cruz, California. She was educated at Sarah Lawrence College, and the University of California, Santa Cruz, where she received her B.A. with highest honors in Creative Writing and Literature. She produced and wrote the documentary film, Writing Women's Lives. It aired nationally on PBS and is currently available from Films for the Humanities. She was awarded artist-residencies at both the Djerassi Foundation and the Ucross Foundation. She has previously published short fiction with New Rivers Press.  She is the author of All that Lives.

 Kate Schatz- B.A., UCSC, Writer.  http://www.kateschatz.com Kate Schatz is the author of Rid of Me.  Her short fiction has appeared in the Oxford American, Denver Quarterly, Bitch, and other publications.  She is the co-editor of the Encyclopedia Project with Tisa Bryant and Miranda Mellis.  She currently teaches creative writing and journalism at the Oakland School of the Arts.

 Michael Scherer- B.A., UCSC, Journalist.  Michael Scherer is the White House correspondent for TIME.  He has also worked for Salon.com, Mother Jones, and the Daily Hampshire Gazette.  After receiving his B.A. from UCSC in creative writing, he attended Columbia University's Graduate School of Journalism.

 Natalie Serber- B.A., UCSC, Writer. http://www.natalieserber.com Natalie Serber is the author of  the short story collection Shout Her Lovely Name (Houghton Mifflin, 2012). She received her MFA from Warren Wilson. Her stories have been published in The Bellingham Review, Inkwell Magazine, Third Coast, Fourth Genre, Hunger Mountain, and several other publications. She is the recipient of the John Steinbeck Award, Tobias Wolff Award, and H.E. Francis Award, and she was shortlisted in Best American Short Stories.

 Brenda Shaughnessy- B.A., UCSC, Poet. Brenda Shaughnessy is the author of the poetry collections, Our Andromeda (2012),  Human Dark with Sugar (2008), which was a finalist for the 2008 NBCC Award, and Interior with Sudden Joy (1999).  Her poems have appeared in Harpers, McSweeney's, The Nation, The New Yorker, The Paris Review, Slate.com and elsewhere.  She is Poetry Editor-At-Large at Tin House Magazine, and is Assistant Professor of English and in the M.F.A. Program at Rutgers-Newark.  She lives in Brooklyn with her husband, son, and daughter.
 Matt Skenazy- B.A., UCSC, 2008, Journalist. Since graduation Matt has worked as the Associate Editor at Surfing Magazine and as an intern at Men's Journal. He is currently a freelance writer; his work has appeared in Surfing Magazine, The Surfer's Journal, Climbing Magazine, Australia's Surfing Life, Santa Cruz Weekly, Good Times Santa Cruz, and Sierra Magazine. He lives in San Diego.
Patricia Stacey- B.A., UCSC, 1981, Writer.  A writer, college teacher, and former editorial staff member of the Atlantic Monthly, Patricia Stacey lives with her husband, Cliff and their children, Elizabeth and Walker, in western Massachusetts. She has written for The Atlantic Monthly, O, The Oprah Magazine, and Cosmopolitan and is the author of The Boy Who Loved Windows (De Capo 2003). Patricia graduated UCSC in 1981 from Cowell College and will always regard it as home (note her affectionate references to the wisteria in Cowell courtyard in her O Magazine piece about desire).

 Elizabeth Stark- B.A., UCSC, 1990, Writer.  http://elizabethstark.com Elizabeth Stark is the author of Shy Girl (1999), a national bestseller on the Lambda Book Report list and a finalist for the Lambda Literary Award and the Ferro-Grumely Award.  She has also published work in publications, including Curve, Lodestar Quarterly, Washington Square and the S.F. Bay Times.  She has also written, produced and directed for the screen, and her works include FtF: Female to Femme, A Conversation with Elizabeth's Father, and Little Mutinies.  Currently, she offers private editing workshops and workshops.

  Halley Sutton is a writer and editor who lives in Los Angeles. She is a frequent contributor to CrimeReads and a mentor for Pitch Wars, a program pairing authors and publishing professionals with up-and-coming writers. She holds a bachelor's degree in creative writing from the University of California, Santa Cruz and a master's of fine arts in writing from Otis College of Art and Design. Her debut novel, The Lady Upstairs, will be published by Putnam in summer 2020.
 Cole Swensen- Ph.D., UCSC, Poet, Translator.  Cole Swensen is the author of more than twenty books of poetry and translations, including Goest, a collection of poetry which was a finalist for the National Book Award.  She is the recipient of a Guggenheim Fellowship, two Pushcart Prizes, Sun & Moon's New American Writing Award, and the Iowa Poetry Prize. Her translation of Jean Frémon's The Island of the Dead won the 2004 PEN USA Literary Award for Translation.  She has taught creative writing at the University of Denver and the Iowa Writers' Workshop, and she currently teaches at Brown University.

 Rachel Swirsky- B.A., UCSC, Writer, Poet.  http://www.rachelswirsky.com Rachel Swirsky is the author of Through Drowsy Park, a collection of feminist poems and short stories.  Her work has also appeared in Tor.com, Subterranean Magazine, Fantasy Magazine, Weird Tales, and the Konundrum Engine Literary Review. Swirsky also blogs about feminist science fiction and politics.  She earned her MFA at the Iowa Writers' Workshop.

 David Talbot- B.A., UCSC, Writer, Producer. David Talbot is the founder and former editor-in-chief of Salon.com. Since leaving Salon, Talbot has established a reputation as a revisionist historian, with his books, Brothers: The Hidden History of the Kennedy Years, Devil Dog: The Amazing True Story of the Man Who Saved America, and Season of the Witch: Enchantment, Terror and Deliverance in the City of Love. Talbot is now the co-founder of a media production company called the Talbot Players, a story factory producing books, films, TV series and documentaries. Their first production was Sound Tracks, a TV series that explores the world through music. It debuted on PBS on Jan 25, 2010.

 Héctor Tobar- Writer, journalist. http://www.hectortobar.com Héctor Tobar is the author of The Tattooed Soldier, Barbarian Nurseries, and Translation Nation: Defining a New American Identity in the Spanish-Speaking United States.  His third book, The Barbarian Nurseries, was named a New York Times Notable Book for 2011 and won the 2012 California Book Award gold medal for fiction. He is currently a weekly columnist for the Los Angeles Times. Previously, he was the paper's bureau chief in Mexico City and in Buenos Aires, Argentina. He also worked for several years as the National Latino Affairs Correspondent. In 1992, he won a Pulitzer Prize for his work as part of the team covering the L.A. riots for the Los Angeles Times.
Truong Tran- Poet. B.A., UCSC, 1992. http://gnourtnart.com/home.html   Truong Tran is a Vietnamese-American poet, visual artist, and teacher.  He is the author of five collections of poetry, including Four Letter Words (2008), and a children's book, Going Home Coming Home (2003).  His collection dust and consciousness (2002) won the San Francisco Poetry Center Book Prize, and in 2003, he served as Writer in Residence for Intersection for the Arts. Tran currently lives in San Francisco, where he teaches creative writing at San Francisco State University, and is Writer in Residence at the San Francisco School of the Arts.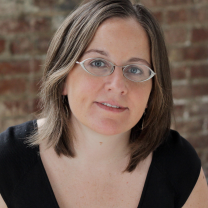 Amber West - B.A., UCSC, Poet, Playwright. West's scholarship has been published in the Journal of Research on Women & Gender, Puppetry International, Episodes from a History of Undoing: The Heritage of Female Subversiveness, and The Routledge Companion to Puppetry & Material Performance. Her plays and "puppet poems" have been performed nationally. West's poetry has appeared in journals and anthologies such as Rhizomes: Cultural Studies in Emerging Knowledge, Calyx, and Furies: A Poetry Anthology of Women Warriors. Finishing Line Press published her chapbook, Daughter Eraser, in 2015 and The Word Works published her full-length poetry collection, Hen & God, in 2017. She teaches writing at University of California, Los Angeles.

 Malia Wollan- B.A., UCSC, Journalist.  Malia Wollan is a national contributor in the New York Times San Francisco bureau, where she reports on a wide spectrum of topics from Central Valley secession movements to agriculture to skateboarders taking over empty pools at foreclosed houses. Wollan is a graduate of the University of California at Berkeley's Graduate School of Journalism.

 Gary Young- B.A., UCSC, Poet. Gary Young is a poet and artist whose books include Hands, The Dream of A Moral Life, Days, Braver Deeds, winner of the Peregrine Smith Poetry Prize, No Other Life, which won the William Carlos Williams Award of the Poetry Society of America, Pleasure, and his most recent collection, Even So: New and Selected Poems. Young has twice received fellowships from the National Endowment for the Arts, and in addition to other awards he has received a Pushcart Prize and a fellowship from the National Endowment for the Humanities. He edits the Greenhouse Review Press, and his print work is represented in many collections including the Museum of Modern Art and the Getty Center for the Arts.
See
Also