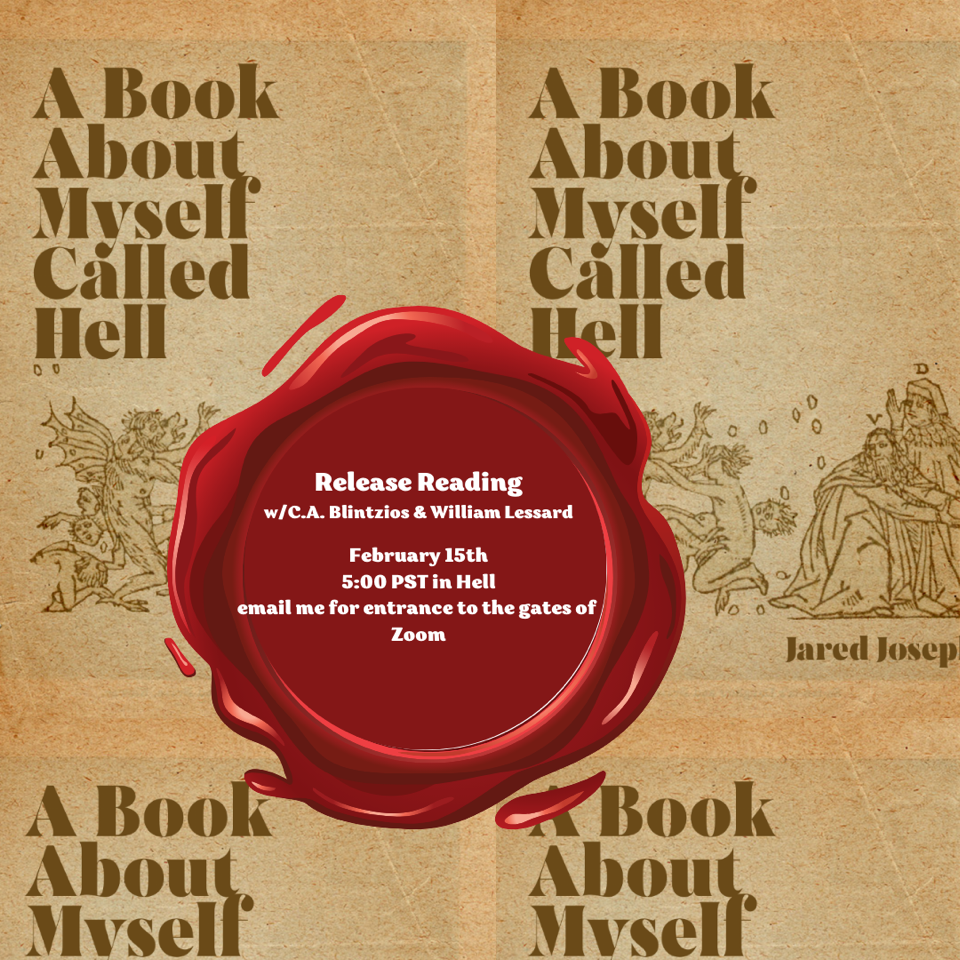 Lit Ph.D. (2020) Jared Harvey will read from his about-to-be-published 
A Book About Myself Called Hell
at his release reading on February 15th at 5:00 PST.
If you are interested in attending, email jharvey1@ucsc.edu to receive a Zoom link. 
The novel is
 a modern retelling of Dante's Inferno from the twinned vantage points of the Covid-19 pandemic and the crisis of global capital, as well as a vintage review of pop culture and modernity-at-large through the literary lens of medieval hell. More information about the book can be found on this website.