Creative Writing MFA Panel
PANELISTS:
Kate Schatz

Kate graduated from UCSC in 2003 in the Creative Writing and Women's Studies majors. Kate received her MFA from Brown University, which she chose for its program aesthetic and faculty. Currently, Kate teaches Creative Writing at Oakland School for the Arts.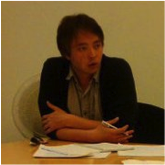 Tim Yamamura 
Following his undergraduate career, Tim lived and worked in Japan teaching English. Tim received his MA at USC in East Asian Languages and Cultures. Tim then enrolled in UCS's Master of Professional Writing Program. Tim is now pursuing a PhD at UCSC.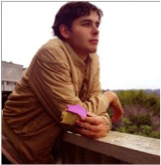 Jason File
Jason lived in Shanghai and taught English following his studies at UCSC. Jason chose San Francisco State University's MFA for its combination of traditional and experimental writers. Jason is currently working on a novel.
---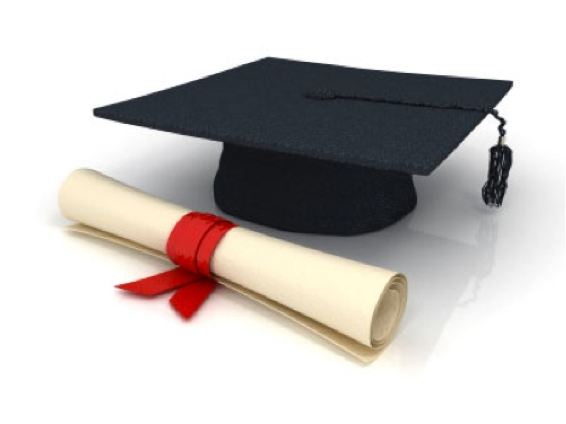 CW: How do you choose a MFA program?  
Kate: I think step one is how much debt do you want to have. Cost is a big thing to consider. It's important to take your time and do your research into the programs you're looking at. It's the same in publishing, rather than sending your work out to everyone. Figure out where you're going to fit. There are a lot of factors to consider, geographically and culturally. It really affects the experience that you are going to have. I also think it is very important to know who you are working with. Some programs are very specific, for example Brown is very experimental. Depending on the school it can be a really good or bad fit. See how much you can figure out beforehand.
Tim: If I had left USC $100,000 in debt, I would be singing a different tune about the program. A lot of the people I went with paid out of pocket. The program was very professionally oriented with technical writing and practical writing skills for employability. Most everyone from my class has stayed involved with writing in some way. 
Jason: The only thing I would add is that going into debut is definitely a concern, but someone that isn't as focused might want a more prestigious program where they have more one on one time with faculty. If you don't mind paying a lot, some of the arty schools are something you should consider. 
CW: How long did you wait before pursuing graduate school? 
Kate: I waited two years. I moved to Oakland and worked there. I got a job and bought myself a car and felt like a grown-up for a little bit. It's different for everybody, but I was so glad I did wait. There were two people in my program who were fresh out of the box and they definitely seemed shell-shocked. 
Tim: I waited four years before going into graduate school. I felt like that was a good amount of time, at least for me. If you're thinking about pursuing a PhD it's a slightly different set of considerations. I feel like for a creative writing program, taking your time before you start your novel or book of poetry is a solid plan. But I have met some young hotshot people coming out of their undergraduate study that came into a PhD program at 22. That really blew me away. I know I wasn't ready for that, but it is an option. 
Jason: I took five years off. I really wanted the experience stuff other than being in college. I wanted that feeling of doing something else before plunging into campus life again.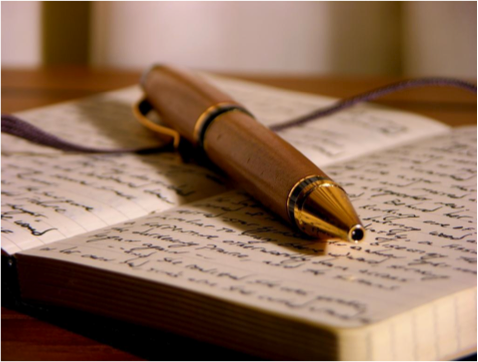 CW: What literary journals do you read?
Jason:
I work on
14 Hills
, which is an SF State literary journal you should all submit to. I don't have subscriptions to any other literary journals, but I read Monkey Bicycle and the Collagist online, which are both pretty quality and publish a lot of younger and experimental writers. As far as print, I'm not sure of many geared towards a younger audience aside from
McSweeney's
, which is really just visual porn.
Tim: Actually I'm in a similar boat. Academically speaking, I'm a 19th Century Americanist so I don't know if I have any good recommendations. But I do like to go to readings and listen to the work of writers and poets, mostly back in the Bay.
Kate: I make a big point of reading and teaching people who are alive. I only assign stuff by living writers. So literary journal-wise, 14 Hills is really good and so is 5-80 Split from Mills. Black Clock from Cal Arts. I read the Believer, which is nonfiction. Conjunction is another one, which is on the experimental small-press side, but really quality. I like N + 1 and Noon. Noon is probably the nicest in terms of aesthetic quality. They publish the weirder people. Bomb is a great nonfiction magazine. Singing Fish is really good. And the Brooklyn Rail is a good website to look at.
CW: Would you recommend teaching English abroad?
Tim: I would definitely. I think living abroad is an experience worth having and it seems if you could get a gig like that it would be a good way to find work.
Jason: To make an addendum to that, personally speaking, there are a lot of stories of people that would fly out there and the school would be shut down a week later. You should check the legitimacy of the program you're getting into. It worked out for me and it paid enough that I could live and save while I worked for them.